A. Korobeinikovo ir Y. Ivanilovos koncertas (Rusija)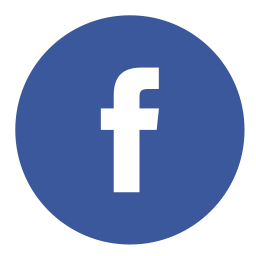 ANDREJ KOROBEINIKOV (piano, Russia)
YANA IVANILOVA (soprano, Russia)
The program includes works by P. Tchaikovsky and S. Rachmaninov
Pianist Andrej Korobeinikov is one of the brightest musicians of the younger generation and an extraordinary, astonishing personality. At the age of 19, the artist graduated from the Tchaikovsky State Conservatoire with a gold medal, then went on to study at the Royal College of Music in London, and at the age of 20 became a winner of international competitions in 20 different countries in Russia, USA, Italy, Portugal, UK, The Netherlands.. Today, Korobeinichov's concerts are held in the world's best concert halls – Moscow State Conservatory, Los Angeles Walt Disney Concert Hall, Milan's Sala Verdi, Paris's Salle Alfred Cortot, Tokyo's Hamarikyu Asahi Hall, London's Wigmore Hall, Vatroslav Lisinski of Zagreb; The artist collaborates with the most famous conductors – Vladimir Ashkenazi, John Akselrod, Konstantin Orbelian, Yoshinori Kavachi, Ovidij Balan, Eduard Serov. This pianist was distinguished as an extraordinary personality in other fields as well. He graduated the Faculty of European Law University in Moscow in 2003 with an honors degree when he was only 12 years old. From 2003 to 2004 he taught "Theory of State and Law", "Law of Agriculture", "Law of Rome", "Intellectual Property Law" at this university. At the age of 21, he graduated from the Moscow Conservatory and postgraduate studies at Moscow State University, became a member of the San Marino International Academy of Sciences, and learned Esperanto.
Soprano Yana Ivanilova studied with famous soloists – Valentina Levko, Nina Dorliak, Ingeborg Wamser. Ivanilova has sung at the Moscow Grand Theater, Moscow's New Opera House, Victoria Hall in Geneva, Westminster Abbey in London, Millennium Theater in New York, Glenn Gould Studio in Toronto and other theaters and concert halls. Winner of the International Schneider-Trnavski Competition (Slovakia, 1999), winner of the Special Prize for the Violet Party (Traviata J. Verdi) in Košice (Slovakia), awarded the Medal for Contribution to the Development of Music Art. Collaborated with famous musicians – J. Svetlanov, V. Fedoseyev, V. Spivakov, S.Sondeckis, B. Berezovsky, R. Boning and others.
For the sixteenth time, the festival of Orthodox Christmas in Lithuania will bring joy to the residents and guests of the Lithuanian capital. The Slavic School of Traditional Music is the initiator and main organizer of the festival. As every year, the festival will be attended by the most famous artists from Lithuania and other countries. The festival is open to music of all traditions and geographies and attracts everyone's attention with intriguing projects.