Cinema and Ballet: The Ballet Constellation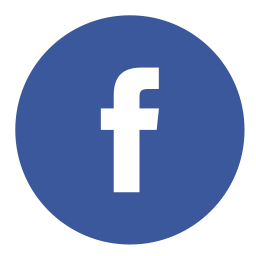 Language of the event: LATVIAN.
An unusual collaboration between students of the National Film School of the Latvian Academy of Culture, the Latvian National Opera and the Riga Choreography School has created a programme of short documentaries about five Latvian ballet dancers who have dedicated their lives to the art of ballet. The authors were given complete creative freedom to work with the protagonists to find fresh and innovative cinematic means of creating original and sensitive portraits.
 
Program:
MŪŽS BALETAM (LIFE GIVEN TO BALLET)
Directed by Roberts Vanags, 14 min.
Ludmila Turajeva-Šteinmane has devoted her life to ballet since the age of eight. The audience is taken retrospectively through Ludmila's life, discovering her ballet school years, her early moment of fame at a choreographic school show in Moscow, as well as details of her career in opera and memories of her thirty years as a teacher.
 
STIKLA KALNĀ (ON THE GLASS MOUNTAIN)
Directed by Edgars Kaupers, 10 min.
The film portrays Latvian ballet diva Ināra Gintere, exploring Ināra's personality, memories, and relationship with her beautiful, noble and ruthless life in the ballet shoes.
 
DRAGONIS
Directed by Elza Zorgevica,11 min.
Ballet star Ausma Dragone lets young film students into her apartment and opens her photo chest to them, visualizing her memories of her entire professional life. The dancer recalls how her teacher Helēna Tangijeva-Birzniece transformed her from a tomboy into a graceful ballerina, and is proud that her students are now carrying on her craft.
 
VALĒRIJS IR MŪŽĪGS (VALERY IS ETERNAL)
Directed by Reinis Ūbelis, 27 min.
In his portrait of Valery Vikanov, director Reinis Ūbelis puts the reins of control in the hands of the dancer. Together, they begin work on a short feature film in which Valery himself plays the sole role. The viewer is given the opportunity to see and meet the ballet dancer on the set, in the dark editing studio, and in the magical world of the short film, where Valery, as much as he may not want to admit it, cannot help but play himself. The different environments interact with each other as the work of editing the short film progresses chronologically. The conversations between them document the testimony of a bygone era in Latvian ballet; of the inner world and self-image of an older artist whose career peak has long since passed; and of Valery Vikanov himself, a Siberian-born ballet soloist with a career spanning more than 20 years on the Latvian opera stage. Finally, a short film "self-portrait" directed by Valery is screened.
 
PĒRLĪTES LOMĀ MARUTA DINGA (MARUTA DINGA PLAYS THE PEARL)
Directed by Betija Zvejniece, 8 min.
Maruta Grosberga (Dinga) has worked for the Latvian National Opera for most of her life. After a career as a ballet dancer, she turned to painting. Her passion for ballet is also reflected in her paintings. The film poetically highlights the symbiosis of these two worlds in the artist's life – by painting, Maruta still experiences ballet and the past, thus maintaining a connection with it.
 
KĀ MAN NEIZDEVĀS APRAKSTĪT INTU TEIKMANI (HOW I FAILED TO DESCRIBE INTA TEIKMANE)
Directed by Edvards Mikāls, 14 min.
This film is an introduction to the ballet dancer Inta Teikmane and her career. It is the story of a miraculous life in the world of ballet, which is not always just beautiful. It is also the story of how difficult it is for a documentary to match even one moment spent with Inta Teikmane.
Attention! Clients of foreign banks (including SEB and SWEDBANK outside Latvia) can only pay by debit or credit card  
Tickets are available on the internet and at the opera box office!
Ticketing information and questions:Phone no. 
+371 66100335 (Monday-Friday 9:00- 17:30), 
E-mail:
[email protected]
Before attending any performance, please visit the LNOB website www.opera.lv for updated information on the relevant requirements, which may have changed pursuant to the COVID-19-related restrictions effective in the country.