Circus / magic performance 'ALICE IN WONDERLAN' 'Ah…Liz' show video created by illusionists Pezzoli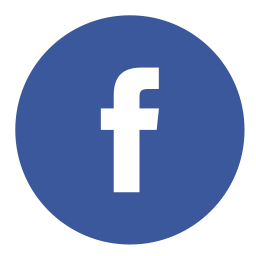 Circus/magic performance "ALICE IN WONDERLAND"
"Ah … Liz" show video created by illusionists Pezzoli
Illusionists Pezzoli invite you to enjoy theatrical circus magic performance "Ah … Liz" based on "ALICE IN WONDERLAND". If you love Cirque du Soleil shows, you will love this one too. You will see costumes created by Latvian most famous designer Elita Patmalniece, original special effects, foreign artists in extravagant performances.
It will be a theatrical circus/magic performance with special effects, 3D projections and illusion art – in the magical transformations of Alice as well as the Hatter's tricks and jokes. The audience will go on adventures in The Magical Garden and The Queen's Castle, enjoy aerial acrobatics and witness other miracles worthy of "Alice in Wonderland"."
The show features artists from America, Italy, Ukraine and Russia. Music for the show was written by the excellent Canadian composer Enzo de Roza, and the unique costumes were created by fashion designer Elita Patmalniece. Non-traditional screens create extraordinary visual decorations – the scenery is projected by 3D mapping. All video materials have been created by illusionists Pecolli. The scenography entails unique decorations reflecting the wonderland theme. The performance "Ah … Liz" features various special effects – fog machine, colourful soap bubbles and other visual wonders. The viewers are active participants of the interactive show, and it is meant for children and adults alike.
Dace and Enriko Pezzoli (Pecolli) are the most popular illusionists in Latvia. They have gained worldwide recognition by performing abroad – in 25 years they have performed in more than 79  different countries, as well as received the prestigious Merlin's Award as the best family show in 2018.
Bilietus galima įsigyti tik internetu!
Renginio kalba: šnekamoji kalba nenaudojama
Renginio trukmė: ~ 1h
Biliete rasite nuorodą į vaizdo įrašą ir kodą, kurį turėsite įvesti vaizdo kanalo kodo lauke, kad pamatytumėte atitinkamą turinį.
Kodas gali būti naudojamas tik vieną kartą!
"Biļešu Serviss" ir vaizdo paslaugų teikėjas neatsako už interneto ryšio greitį ir įrangos galimybes!
Kodas galioja bet kuriuo jūsų pasirinktu metu nuo pirkimo momento iki 01.06.2022.!