Guided prison tour in English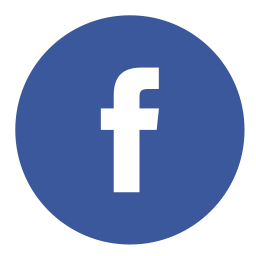 Guided prison tours
It has never been so easy to escape to a prison.
A historical Lukiškės prison complex used for imprisoning people for 115 years is finally welcoming you to explore life behind bars.
Through the years this place was used by different regimes to lock up undesirable elements of the society. From political prisoners, like former Prime Minister of Israel Menachem Begin, to the most cruel people in Lithuania – these walls saw it all.
With the help from the former prison guards and inmates, we prepared a unique tour to experience life behind bars in a recently closed prison. Because no documentary or books can convey the feeling of being locked in a tiny cell…
Join a 1,5 – 2 hour guided experience in English to delve deeper in Lukiškės prison history, daily life of the inmates and the transformation of a prison to the only cultural hub in Lithuania as such.
During this visit you will walk a mile in a former inmate's shoes – from temporary holding cell, to interrogation room and finally – the cell where criminals sentenced to life spent their time. However, there was hope even in the shadow of barbed wire. See the praying angels and the former Russian Orthodox church, where inmates could hope for redemption. If not in this life – maybe in the next one.
And you don't need to commit any crimes to see it all! Just grab your ticket online (by the end of the tour you will have learnt that cash is not allowed in prisons).
Lukiškės Prison Complex
The major part of the complex is included in the cultural heritage list of Lithuania.
It was built in 1904 as one of the most modern and expensive prison buildings in the Russian Empire. Throughout a century of its operation, it was used for convicts and political prisoners opposed by various political authorities, including Tsarist Russian, Nazi German, and the Soviets. The prison survived both World Wars and the Nazi and Soviet occupation and held many political prisoners of Lithuanian, Belarussian, Polish, Jewish, and other backgrounds.  
Lukiškės Prison ceased to function as an imprisonment facility in 2019 and opened the doors to the public and the artists as a cultural hub Lukiškės Prison 2.0. Available to the public, the facility has become an open space for culture, artistic expression, and community. 
Lukiškės Prison Complex includes the administration building, the former Russian Orthodox Church  of St. Nicholas the Miracle-Worker, prison building no.1, prison-hospital building no.2, production building, fence and the checkpoint.
Lukiškės prison 2.0
Lukiškės prison 2.0 is probably one of the most interesting cultural phenomena in Lithuania because the former prison is now considered a hub for music, modern art, design and culture. A community of around 350 artists, musicians, dancers, painters and so on  have started creating a new story of the prison in summer 2021.
You will not believe how time flies by in a prison today. And everyone is allowed to leave… If they choose to.
Lukiškės Prison 2.0
I-VII 9:00 – 19:00
Lukiškių skg. 6, LT-01118, Vilnius
www.facebook.com/Lukiskiukalejimas2.0
www.instagram.com/Lukiskiukalejimas2.0
Private tours can be organized upon request.
NB! Photography is not allowed.
Tour duration: 1,5 – 2 hours
One ticket is valid for one person. Group size is limited to 16 people. Tickets cannot be changed or refunded unless the operator cancels the tour due to unforeseen circumstances.
Buy your ticket online in advance. Join the tour at the time indicated on your ticket. The meeting point is inside the territory of the prison. Pass the main entrance and look for the signs. Our new prison guards will welcome you and  take care of your visit to a prison.
By purchasing tickets to this event, you agree to abide by the health and safety measures in effect at the time of the event.
Dress according to the weather. Please bring non-alcoholic beverages with you for hydration especially during the warm months.
The new prison guards reserve the right to remove a customer from the building if their behavior is considered likely to either cause offense or create a nuisance to other visitors or staff.
Every visitor of Lukiškės prison territory must be responsible and careful, not to injure themselves or injure others. Every visitor is responsible for his own safety and behavior in the prison. Visitors must look after their personal items. Lukiškės prison 2.0 accepts no liability for any loss, damage or injury arising from a visit or whilst on the premises.
Minors cannot be left without the supervision of their parents/guardians. Parents/guardians or responsible persons are responsible for the safety of minors.
Lukiškės Prison 2.0 reserves the right to alter, close or cancel any tour. In this instance ticket refunds or exchanges are at the sole discretion of the organizer.
More information: