Izstāde – Playmobil Supervaroņi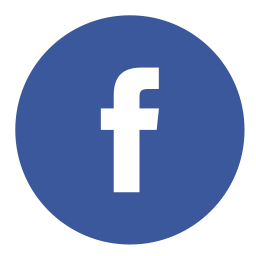 OLIVER SCHAFFER
PLAYMOBIL is more than a toy. PLAYMOBIL is joy and inspiration.
German artist Oliver Schaffer creates unique exhibitions from thousands of PLAYMOBIL figures. In 2009, he exhibited part of his collection at the Musée des Arts décoratifs in Paris, located in the west wing of the world-famous Louvre. Today, Schaffer is a successful exhibition artist and official PLAYMOBIL ambassador, owning more than 300,000 figures and more than 1,000,000 parts, the world's largest public PLAYMOBIL collection, which has attracted more than 5 million visitors to 52 exhibitions.
Venue:
Centrs Vernisāža Rīga
Tērbatas iela 2
LV-1050 Rīga
Entrance from Merķeļa Street
Opening hours
from 30 April to 30 October 2022
Monday-Thursday from 11:00 till 20:00
Friday, Saturday from 10:00 till 20:00
Sunday from 10:00 till 19:00
Entrance tickets
Adults: 12 €
Children and young people aged 4 to 17
students, trainees, pupils (individual ticket): 9 €
1 Adult + 1 child 16 €
2 Adults + 1 child 25 €
2 Adults + 2 children 30 €
2 Adults + 3 children 35 €
School or kindergarten groups till 10 children+2 teachers 70 € (7 €/children)
School or kindergarten groups till 20 children+2 teachers 125 € (6.25 €/children)
SUPER HEROES – SUPERHELDEN IN RĪGA
A fantastic tour with many play options awaits both adults and children!
In the surprisingly staged special exhibition "PLAYMOBIL Super Heroes" the wishes of adventurers will be fully satisfied: 4 superheroes, exciting adventures, endless joy! This is the motto of the heroes working in an adventurous environment, who fight against giant trolls, skeletal armies, dragons and monster trucks together. In the fantasy-filled scenery of the exhibition, 4 superheroes repel the dangers of evil and take on all kinds of challenges. In addition, you can travel with us on time and get to medieval Riga, as well as Riga around 1900 in miniature format. Discover your magical powers and get ready for the adventures of Oliver Schaffer's collection!
Josy
I am a Knight Fairy – and my beast of the soul is a bear. With my magic arrows and bow, I defend the fairy forest against invaders.
Arwynn
I am the heir to the throne of Novelmore. But the blood of an adventure-seeker flows through my royal veins. Whenever possible, I secretly flee to experience exciting adventures.
Ayla
I set out to the adventures of a hero, in which I free the long-extinct dinosaurs from a rock surrounded by legends called "Dino Rock". I am a real athlete and a brave girl who throws witty phrases arround.
Sul'thanath
I am the guardian of the Sal'ahari Sands temple, a skeleton warrior and the second commander of the skeletal army. In my temple, a power that can revive the ancient people is snoozing.
In 1974, PLAYMOBIL from Germany launched its success around the world. Since then, 7.5 cm molded plastic figures have embodied the culture of creative play in children's rooms.
1