Riga Jazz Stage 2019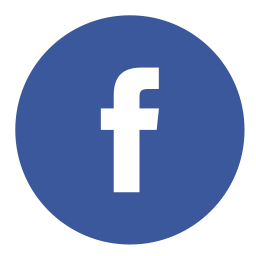 International Jazz Artist Contest "Riga Jazz Stage 2019" as usual will assemble emerging jazz stars from all over the world and invite jazz lovers to experience the creative atmosphere of the contest, discover new artists and enjoy surprising and unheard-of sounds.
From April 4th to 6th, melomaniacs are kindly welcome to attend "Riga Jazz Stage 2019" Contest Concert, Contest Finals and Gala Concert with the performance of Portuguese jazz singer Maria João.
"Riga Jazz Stage" takes place in two categories – "Jazz Vocal", classics of the contest, and instrumental category that changes from year to year. 2019 will present artists competing in the category "Jazz Piano".
Contestant performances will be judged by an international jury of professional musicians, producers and festival organizers from the USA, Japan, Estonia, Italy, Latvia, Great Britain, Lithuania, China and Turkey.
On April 4th, during the Contest Concert all contestants who have been invited to Riga will perform to qualify for the finals. Their performances will be supported by "Riga Jazz Quartet" consisting of Kristaps Vanadziņš (keyboard), Andris Buķis (drums), Andris Grunte (bass) and Jānis Bērziņš (guitar). On April 5th, during the Contest Finals 12 of the best emerging jazz talents, supported by "Riga Jazz Quartet", will compete for the winner's title by performing jazz standards and original compositions.
On April 6th "Riga Jazz Stage" will hold the competition Gala Concert in the Cinema "Splendid Palace". The Gala Concert will be held in two parts. Part one – concert of the prizewinners in both categories of the contest, "Jazz Vocal" and "Jazz Piano".
Part two of the Gala Concert – performance of the Portuguese jazz singer Maria João. Due to her outstanding voice, excellent improvisation skills and great talent, Maria João was able to quickly win the hearts of Portuguese and international jazz lovers. Her compelling style and unique expressiveness will catch any listener's ear. Maria has performed together with Joe Zawinul, Aki Takase, Bobby McFerrin, David Linx, Dino Saluzzi, Gilberto Gil and many other artists.
Contest "Riga Jazz Stage" organized by the "Contemporary Music Center" fund has taken place ever since the year 2004. Over the years, this contest has been a unique opportunity for emerging jazz performers – vocalists and instrumentalists – from all over Europe to loudly present themselves to experts and a wide audience. After competing in "Riga Jazz Stage", many emerging talents from Latvia have become popular and loved both in Latvia and beyond, for example such bright local stars as Intars Busulis, Ieva Kerēvica, Jānis Stībelis, Rihards Fedotovs, Toms Rudzinskis, Kristīne Prauliņa, Daumants Kalniņš and many others.
Jazz talents meet in Riga!
Perkant 10 ir daugiau bilietų kreipkitės: vipklientai@bilietai.lt
Kalba: latvių/anglų
Durys atidaromos: 18:30
Renginio trukmė: 3 val.
Pertraukos: nėra
Vaikai įleidžiami nemokamai: iki 7 metų amžiaus (neužimant papildomos vietos)
Amžiaus cenzas: nėra
Nuolaidos: netaikomos
Renginio organizatorius prisiima atsakomybę dėl įvykusio renginio ir jo kokybės. Pinigai už bilietus grąžinami tik neįvykus renginiui ar nukėlus renginio datą. Platintojas veikia kaip atsiskleidęs tarpininkas. Detalią informaciją apie bilietų ir nuolaidų kuponų grąžinimus rasite "Vartotojų taisyklėse" čia.