Riga Motor Museum exhibition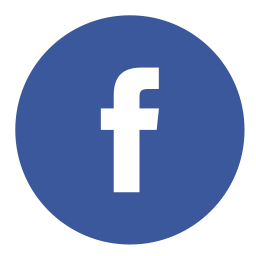 About Riga Motor Museum
After a major reconstruction that began in 2013, the Riga Motor Museum has gained not only a modern exposition space, a comfortable and enjoyable environment and accessibility for all visitors, but also a new interactive exposition.
The museum showcases more than a hundred unique antique vehicles and the collection is enriched with several significant acquisitions.
The new exposition tells fascinating stories about unique vehicles, renowned individuals and important milestones that helped to shape world's automotive history.
Visitors explore the story using modern and diverse multimedia and design features, as well as participating in several interactivities.
Historic vehicles displayed in a modern way make a visit to Riga Motor Museum an exciting, unique and truly explorative experience.
We offer a wide range of different services so museum visitors would have a day well spent in the Riga Motor Museum. Our youngest visitors can play and learn at the kid's fun zone. The museum also offers in-depth guided tours through the museum's exposition, museum café, souvenirs shop and free of charge car parking.
Museum rules
Photography and filming in the museum is allowed only for private use. Professional photography and filming is only permitted with prior arrangement with museum's administration.
It is prohibited:
• to touch the exhibits
• to trespass the barriers
• to act loud
• to enter the exposition area with ice-cream, open beverage container and to smoke
• to enter the museum on a bicycle, skateboard, roller-skates
 
If visitors fail to observe the instructions, they may be ordered to leave the museum.
Backpacks, suitcases and travel bags must be deposited in the cloakroom.
Do not leave children unattended in the museum exposition and kid's play area.
Entrance ticket is only valid on its activation day. Preserve your entrance ticket till the end of your visit. It is forbidden to give your ticket to another person.
Information:
Free entrance (present a personal identification document): Children till 6 years old, orphans, children with disabilities and accompanying person, persons with group 1 and 2 disability, politically repressed persons, Latvian museum workers, ICOM and IARM members, Latvian Antique Automobile Club members, groups (10+ ppl) for educators or leaders, care facility, nursing home residents.  Free entrance tickets You can purchase at cashier of Rigas Motormuzejs.
For schoolars, pensioners and students tickets with discount (at the entrance will have to present an ID) – these tickets can be purchased ONLY at the Riga Motor Museum.
Available family tickets (children up to 17 y.) – these tickets can be purchased ONLY at the Riga Motor Museum:
2 adults plus 1 – 4 children 20 EUR;
1 adult plus 1- 4 children 15 EUR.
Available
group tickets
(except for family tickets) for special price. To buy these tickets You need to add at least 10 tickets to shopping cart.
Ticket is valid 6 month from purchase date.
Open every day from 10.00 till 18.00 o'clock
S. Eizenšteina Str. 6, Riga
Tel. + 371 67025888
E-mail: [email protected]
Įėjimas nemokamas (kontrolės metu pateikti nuolaidą įrodantį dokumentą): Vaikams iki 6 metų, našlaičiams, vaikams su negalia ir juos lydintiems asmenims, asmenims su 1 ir 2 grupių negalia, politiškai represuotiems asmenims, Latvijos muziejaus darbuotojams, ICOM ir IARM nariams, Latvijos senovinių automobilių klubo nariams, pedagogų grupėms (10 ir daugiau žmonių), globos įstaigų, slaugos namų gyventojams. Nemokamus įėjimo bilietus galite įsigyti "Rigas Motormuzejs" kasoje.
Vaikams nuo 7 metų, moksleiviams, pensininkams ir studentams bilietai su nuolaida (kontrolės metu pateikti nuolaidą įrodantį dokumentą) – šiuos bilietus galite įsigyti TIK Rygos automobilių muziejuje.
Galimi šeimos bilietai (vaikams iki 17 m.) – šiuos bilietus galite įsigyti TIK Rygos automobilių muziejuje:
– 2 suaugę + 1-4 vaikai 20€
– 1 suaugęs + 1-4 vaikai 15€
Galimi grupiniai bilietai (išskyrus šeimos bilietus) už specialią kainą. Norėdami nusipirkti šiuos bilietus, į pirkinių krepšelį turite įtraukti bent 10 bilietų.
Bilietas galioja 6 mėn. nuo įsigyjimo datos.
Kalba: latvių/rusų/anglų
Amžiaus cenzas: nėra