Sainkho Namtchylak – Kazuhisa Uchihashi (AT-JP), L.U.M.E (PT)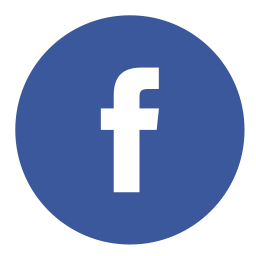 Sainkho Namtchylak – Kazuhisa Uchihashi (Austria-Japan)
Sainkho Namtchylak – voc
Kazuhisa Uchihashi – g, daxophone, electronics
Sainkho Namtchylak is one of the few vocalists, daringly investigating avant-garde jazz improvisation territory. Owner of an extraordinary voice, in her music she organically combines old vocal technique and modern sound producing techniques, i.e. tradition and avant-garde. Her wide creative horizons embrace world music, free jazz, ethnic pop-electronics and avant-garde experiments. She fosters Middle Eastern vocal tradition by performing Tuvan folk music and Tibetan songs; she has tried her hand in theatre and poetry; she also introduced herself as an artist, illustrator of her own albums.
Born in Tuva, Sainkho began her music studies in her native city, later she continued in Moscow. There, she discovered improvisation and studied Siberian lamaistic and shamanistic traditions as well as Tuvan and Mongolian overtone singing. Sainkho Namtchylak started her professional career as a folk singer with Sayani. As a member of this ensemble she earned her first recognition – became the winner of the Russian Federation Folk Singers' Competition in 1986.
However, Sainkho's artistic route took unexpected turn in 1989, when she started collaborating with group Tri-O in combining her unique folk singing with avant-garde experiments. Sainkho proceeded in this direction after moving to Europe in 1991, in the beginning to Vienna (Austria), then Dublin (Ireland) and Berlin (Germany). In 1993, she has made a victorious dip into pop world with her project Out of Tuva, but before long returned to her favourite field – avant-garde experiments. 
Experimenting always brings Sainkho Namtchylak together with innovative jazz improvisers. She finds like-minded colleagues all over the world – group Tri-O, Moscow Composers Orchestra, Eva Parker, Buch Morrise, Ned Rothenberg and Andreas Vollenweider, Lithuanian improvisers Vladimir Chekasin, Vladimir Tarasov, Juozas Milašius and Vytautas Pilibavičius.
Uchihashi Kazuhisa (b. 1959) has delved into improvised music in 1983. With the intention to expand electric guitar possibilities he tried his hand in a good many of sound producing devises.
The guitarist has honed his improvisation skills with such celebrities as Fred Frith, Tom Cora, Peter Brötzmann, Derek Bailey, Elliott Sharp, Chris Cutler, Han Bennink, Shelley Hirsch, Hans Reichel, Ned Rothenberg, Steve Beresford, Charles Hayward and Franz Hautzinger among others.
Uchihashi Kazuhisa is involved in making film sound tracks, also writes music for theatre and dance productions. For more than 20 years he has been associated with Japanese theatre group Ishin-ha. In addition, he is the leader of Altered States, the band focusing on improvised rock and experimental solo compositions.
The guitarist also finds himself in educational activities. Since 1995, he has been holding a monthly free improvisation workshop called New Music Action for talented young musicians around Japan. In addition, Uchihashi Kazuhisa organises annual improvised music festival Beyond Innocence in Osaka.
The musician is bringing to Vilnius not only his guitar, but also an exotic instrument called daxophone, which was introduced to Vilnius Jazz audience in 2002 by its inventor – the eccentric German guitarist and composer Hans Reichel. It is played by bowing its thin wooden strips, but it can also be struck or plucked. Uchihasi Kazuhisa has played this instrument since 1998.
Lisbon Underground Music Ensemble L.U.M.E (Portugal)
Marco Barroso – composition, direction, piano
Manuel Luís Cochofel – flute
Paulo Bernardino – soprano clarinet
João Pedro Silva – soprano saxophone
Tomás Marques – alto saxophone
Gonçalo Prazeres – tenor

 saxophone
Gabriela Figueiredo – baritone
 saxophone
Gileno Santana – trumpet
João Silva – trumpet
Ricardo Carvalho – trumpet
Rúben da Luz – trombone
Eduardo Lála – trombone
Mário Vicente – trombone
Miguel Amado – bass
Vicky Marques – drums
L.U.M.E. (Lisbon Underground Music Ensemble), created and led by Marco Barroso, is a 15 piece ensemble of jazz and classical musicians, that moves in between affinities with the Big Band classical model and re-interpretations or provocations towards it.
Within a dramatization, frequently ironic, of the practices and vocabularies of jazz, rock or classical music, and incursions into experimentalism, Marco Barroso and L.U.M.E. music transform the Big Bands patrimony, breaking free of its conventional patterns and opening new aesthetic perspectives – a sort of kaleidoscope of broad horizons, in a permanent "what if?".
One of the 5 best shows in Moers festival 2016: "…As opener of the last festival day 15-piece LUME (Lisbon Underground Music Ensemble) violently crashed into the festival hall and exploded in fast forward mode. A crossing of Count Basie, Frank Zappa, Naked City and colossal head banging its music even buried and ousted Kalte Sophie's chilling coldness in a fire-and-ice clash for a while. The frenzied dynamics emerged from a rock solid base of sound giving leeway to heavy crisscrossing as the musical equivalent of a massed free fun run in a park. LUME was able to burst into and jump between different modes rapidly, fluently and colourful, for example giddily switching between brightly shining horn riffs and mighty sound avalanches. Pianist/composer Marco Barroso has developed LUME into a uniquely functioning sound organism discernible also at Barroso's minimal way of conducting. He can get by with a short starting or switching sign. The rest then emerged directly from the ensemble's organism. It proved that LUME is one of the most thrilling and dynamic large ensembles among the still growing number of this kind of units." – Henning Bolte in London Jazz News.
Galimybių pasas yra privalomas šio koncerto atributas. Šį pasą galite nemokamai gauti pasiskiepiję, persirgę Covid-19 arba sulaukę neigiamo tyrimo rezultato.
https://gpasas.lt
Durys atidaromos: ~18:30
Pertraukos: nėra
Vaikai įleidžiami nemokamai: ne
Amžiaus cenzas: nėra
Nuolaidos: netaikomos
Perkant 10 ir daugiau bilietų kreipkitės: [email protected]