SALVE MUSICA'19: PAŽVELK Į ŽVAIGŽDES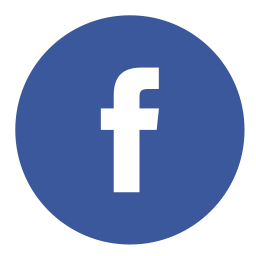 SALVE MUSICA'19 Šventinės klasikos festivalis
Pažvelk į žvaigždes

Klaipėdos kamerinis orkestras
Meno vadovas Mindaugas Bačkus
Solistai: Viktorija Miškūnaitė (sopranas), Jekaterina Močalova (domra, mandolina, Rusija)

Koncerto vedėjas Darius Meškauskas
Programa: Georges Bizet, Giacomo Puccini,  Pablo de Sarasate, Luigi Arditi,  Efrem Tsymbalist, Ennio Morricone, Frederick Loewe, Johann Strauss, Franz Lehar, Agustin Lara, Emmerich Kalman
On the last evening of the year we offer you to look at the stars and release your dreams into the universe. The Klaipėda Chamber Orchestra with two charming ladies in tow will set the effervescent mood for this festive occasion. The soloists will include soprano Viktorija Miškūnaitė, who enthrals her audiences with her spellbinding voice and refined vocal techniques, and 'fierce' Belarusian mandolinist and domra player Ekaterina Mochalova.
Having garnered enthusiastic acclaim through a number of brilliant appearances in major operatic roles, Viktorija Miškūnaitė has risen to stardom not only in Lithuania, but also internationally. She made her debut at the Lithuanian National Opera and Ballet Theatre seven years ago and soon joined the company as the leading soloist. In a few years' time she earned two Golden Crosses of the Stage and twice won the nomination of the Best Opera Soloist of the Year in Lithuania. Last summer she achieved yet another success by performing the main role in the production of Saverio Mercadante's opera Didone Abbandonata at the 2018 Innsbruck Festival of Early Music (Austria). After the premiere, the director of this production, Jürgen Flimm, did not spare praise for Miškūnaitė's performance: "She is not a star. She is shiny diamond, which you can enjoy up close." This past season the singer created a masterful impersonation of the brutal Princess Turandot in the LNOBT's production of Puccini's masterpiece directed by one of the greatest theatre maker of our time, Robert Wilson, which he commended in an open letter by pointing to the semblance of her voice to young Montserrat Caballé's.
In one of her interviews, Miškūnaitė confessed that while performing abroad she feels "responsible for being an envoy not only for her own name, but also for her native country. It is a huge responsibility. I wish that people would understand that it is not enough to declare "We love our homeland in our hearts"; we should make an effort for its sake, to show the world how intelligent and talented Lithuanians are. We do have things to be proud of."
Ekaterina Mochalova performs as a soloist with numerous symphonic, chamber and folk instrument orchestras in Russia and further afield – from Japan to the United States. A laureate of 20 international and all-Russian festivals and competitions, Ekaterina is highly regarded for her impeccable technique and outstanding musicianship. She collaborates with many contemporary composers and has played about 15 world premieres of new compositions for mandolin and domra.
We sincerely hope that the string of the most amazing gems of classical music, presented in this programme, will lead your way to the year 2020. We are very much obliged to you for being together with the everlasting classical music! May it stay with you on your happy paths in the New Year!
---
Ikimokyklinio amžiaus vaikai neįleidžiami.
Šiam koncertui nuolaidos netaikomos.
Perkant 10 ir daugiau bilietų kreipkitės:
vipklientai@bilietai.lt
Durys atidaromos: 30 min. iki renginio
Renginio trukmė: 2 val. 15 min.
Pertraukos: 1
Vaikai nemokamai neįleidžiami.
Amžiaus cenzas: N-7
Nuolaidos: netaikomos
Renginio organizatorius prisiima atsakomybę dėl įvykusio renginio ir jo kokybės. Pinigai už bilietus grąžinami tik neįvykus renginiui ar nukėlus renginio datą. Platintojas veikia kaip atsiskleidęs tarpininkas. Detalią informaciją apie bilietų ir nuolaidų kuponų grąžinimus rasite "Vartotojų taisyklėse" čia.