STEEL PANTHER – Heavy Metal Rules Tour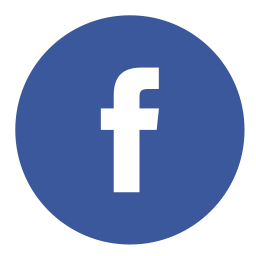 STEEL PANTHER TO PERFORM IN TALLINN IN JANUARY
With special guest: Wayward Sons (UK)
The show will take place at Tallinn Creative Hub on January 18, 2020.
As political correctness suffocates and squeezes the last drop of fun from popular culture, four men boldly plant their flag (and maybe another appendage) into the ground in the name of heavy metal…
Now, Steel Panther—Michael Starr [lead vocals], Satchel [lead guitar], Lexxi Foxx [bass], and Stix Zadinia [drums]—have certainly waved the flag for sex, drugs, and metal to the point of keeping this holy trinity alive since emerging in 2000. However, they fulfill (i.e. engorge) this mission to its fullest potential on their fifth full-length, the aptly titled Heavy Metal Rules. The solos screech louder, the vocals soar higher, the drums hit harder, and the bass throbs mightier than ever before.
"You're going to hear something familiar, but you're also going to hear something new," says Michael. "We grew as musicians and as people. The core values stay the same: Heavy Metal Rules and hot chicks are fun."
"Heavy Metal Rules is the perfect phrase to describe how we feel," explains Stix. "It's not just music; it's a lifestyle. We've been able to create an environment for ourselves where nothing is off limits. There are no boundaries. We push it, because we like to push it. In this day and age, people are open to pushing it, because everything is so politically correct. We are the last bastion where you can go if you want to get your freak on. We're the most truthful band on the fucking planet."
The planet continues to welcome them time and time again.
2009's full-length debut, Feel The Steel, brought the balls back to rock as Balls Out let them fly free in 2011 as Nickelback's Chad Kroeger, guitar god Nuno Bettencourt, and Dane Cook joined in on the madness. Three years later, All You Can Eat arrived to a 4-out-of-5K review from KERRANG! and kudos from Slipknot and Stone Sour frontman Corey Taylor who described it as "top to bottom so damn good." 2017's Lower The Bar earned praise from Metal Hammer and Classic Rock as the group's cumulative streams surpassed 100 million and views leapt past 100 million by 2019. Along the way, they shook stages alongside everyone from Aerosmith to Alter Bridge and Stone Sour and incited flashing from crowds at Download and countless sold out headline gigs.
Perkant 10 ir daugiau bilietų kreipkitės:
vipklientai@bilietai.lt
Bilietus draudžiama naudoti konkursuose ir kampanijose be organizatoriaus sutikimo.
VIEŠA PREKYBA PRASIDEDA 09.27 12:00
Seel Panther official fanclub išankstinė prekyba prasideda 09.23 12:00
Live Nation loyalty club išankstinė prekyba prasideda 09.25 12:00
Tvarkaraštis:
19:00 durys
20:00 programos pradžia
23:30 pabaiga
Pilnas tvarkaraštis bus praneštas artimiausiu metu 
Renginio organizatorius prisiima atsakomybę dėl įvykusio renginio ir jo kokybės. Pinigai už bilietus grąžinami tik neįvykus renginiui ar nukėlus renginio datą. Platintojas veikia kaip atsiskleidęs tarpininkas. Detalią informaciją apie bilietų ir nuolaidų kuponų grąžinimus rasite "Vartotojų taisyklėse" čia.