SWEET SPOT FESTIVAL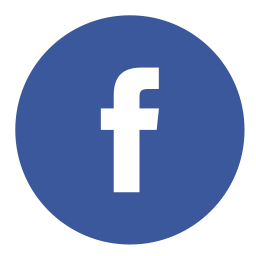 This summer's sweetest weekend will bring together a lot of lovely people, delightful music, tasty bites and exciting pieces of art – all that very close to the heart of Tallinn. Sweet Spot festival, taking place for the very first time at Tallinn Creative Hub's Park on 27th and 28th of July, offers you an opportunity to take yourself on a two-day cultural journey filled with quality music and provides the nicest city festival experience.
The festival has announced the first acts, among which you will find world famous names and the absolute top acts from Estonia.
Festival line-up so far:
London Grammar
Mew
Jose Gonzalez
Trad.Attack
5'Nizza
Onni Boi
Pyhimys
Vaiko Eplik
Leslie Da Bass
Miljardid
Chalice
Reket
Mahavok
+many more to be announced!
London Grammar is a dreamy melancholic British electro-pop trio who gained recognition with their first album "If You Wait" in 2013. The singles "Strong", "Hey Now" and "Wasting My Young Years" are known to millions of music lovers all around the world. Next album "Truth Is a Beautiful Thing" made it to the top of UK best selling albums and now Sweet Spot is bringing this long awaited band finally to Tallinn.
Danish alternative rock bänd Mew has been active since 1995 and they have released seven studio albums. Band members have said their style is "indie stadium" and their listeners definitely agree – their music is epic but not bombastic, dreamy thunderstorm pop.
Swedish singer-songwriter Jose Gonzalez is deeply loved by Estonians. His wonderful acoustic melodies and beautiful vocals will be perfect in the festival's relaxed atmosphere.
Trad.Attack! needs no introduction to Estonians and considering their ambitious plan to perform in all the countries in the world, they will definitely be talked about in every corner of the world very soon. Trad.Attack will play their only show in North-Estonia at Sweet Spot festival. "Tallinn was long awaiting for a world's top class festival. It's great that it's now happening, we are excited to see how it's all going to look! From our side, we promise a well prepared and shiniest show so far!" says the band member Jalmar Vabarna.
Additionally you can find from the line-up the popular Ukranian duo 5'Nizza, the exciting Finnish acts Onni Boi and Pyhimys and wonderful Estonian acts such as Vaiko Eplik, Leslie Da Bass, Miljardid, Chalice, Reket, Mahavok. The line-up will have additions soon.
Tickets will be on sale starting from April 4th at festival's website www.sweetspotfestival.eu and Piletilevi! Sweet Spot festival will take place on 27th and 28th of July in Tallinn, Creative Hub's park.
Join the festival also on Facebook: https://www.facebook.com/events/220632905153611/
Perkant 10 ir daugiau bilietų kreipkitės: vipklientai@bilietai.lt
Vaikai įleidžiami nemokamai: iki 7 metų amžiaus (renginio vietoje pateikti amžių įrodantį dokumentą)
VIP paketą sudaro: Atskiras įėjimas, vieta arčiau scenos, WC
Renginio organizatorius prisiima atsakomybę dėl įvykusio renginio ir jo kokybės. Pinigai už bilietus grąžinami tik neįvykus renginiui ar nukėlus renginio datą. Platintojas veikia kaip atsiskleidęs tarpininkas.