The Boomtown Rats, featuring Bob Geldof, Garry Roberts, Pete Briquette and Simon Crowe (18.09.20/08.10.21 asendus)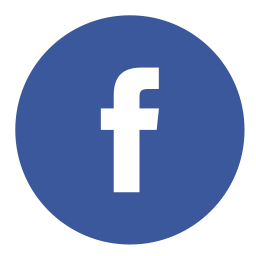 Legendary Bob Geldof with his band The Boomtown Rats to perform in Estonia
The legendary Irish musician and organizer of the famous benefit concert Live Aid Bob Geldof will perform in Alexela Concert Hall in Tallinn with his band The Boomtown Rats on March 11th 2023. Tickets will be on sale on January 31st at 10AM.
By 1975 these young guys had nothing to lose. Ireland 1975 – no country for old or young men, the stench of rot soaked the damp air. That was the odour of a failing state. A stink from the sewers of corruption trolled out on the evening news directly after the tolling bells of the Angelus. Six guys from the suburbs of Dublin were not going to be silent any longer. This is how The Boomtown Rats was born.
They would play hard, fast, loose determined noises, be different to all of the others around. This band had purpose. This band believed rock'n'roll was a sort of musical activism. While their songs seemed simple enough they were played with such power, "sung" with such passion, that all of those songs hurtled up the hits charts of dozens of countries. Having made history as the first Irish band to have a UK no 1 hit – with "Rat Trap", they went on to top the charts in 32 Countries with "I Don't Like Mondays" and racked up 6 era-defining albums: "The Boomtown Rats" ('77), "A Tonic For The Troops" ('78), "The Fine Art Of Surfacing" ('79), "Mondo Bongo" ('80), "V Deep" ('82) and "In The Long Grass" ('84).
In 1984, inspired by a TV report on the famine in Ethiopia, Bob Geldof organized the star-studded Band Aid and co-wrote "Do They Know It's Christmas," one of the biggestselling
singles in history. The next year, famously, he organised Live Aid where Queen, Elton John, Madonna, Sting, Mick Jagger, David Bowie, U2, Tom Petty, Neil Young, Eric Clapton and many others performed. It was broadcasted to 1,9 billion people from 150 different countries all over the world – that was about 40% of world's population.
After playing together fot 10 years the band took some time off to concentrate on their families and other activities. A new century. It's going ok and then it's not. Gangsters ruined the global economic system. Tens of millions lose their jobs, homes, lives. Countries are humiliated along with their peoples. The powerful are more powerful. None go to jail, and they snigger with impunity at the suffering they have engendered. Millions are on the move from economic chaos and its resultant wars. Fools are elected who spit in the face of either pity or mercy. Something triggers that old rage that started back in the rain-washed, dull suburbs of Dublin. One called the other who called the next one and then there was a collective "yeah, fuck it, why not" from the old gang.
The Boomtown Rats is about to release and album titled "Citizens of Boomtown" in March 2020. A few weeks ago they released the first single "Trash Glam Baby". The Boomtown Rats will perform in Tallinn on March 11th. Bob Geldof, Garry Roberts, Pete Briquette and Simon Crowe will step on the stage of Alexela Concert Hall. Tickets for the concert will be available at Piletilevi on Friday, January 31st at 10AM.
Have a look and listen:
18:00 atidaromos durys
19:00 renginio pradžia. Pertraukos nėra
Vėluojantys žiūrovai nebus įleidžiami! Organizatorius atsiprašo už nepatogumus!
21:00 numatoma renginio pabaiga
Perkant 10 ir daugiau bilietų kreipkitės:
[email protected]
Vaikai įleidžiami nemokamai: iki 5 metų amžiaus (neužimant papildomos vietos)
Amžiaus cenzas: nėra
Nuolaidos: netaikomos
Fotografavimas ir filmavimas draudžiami.
Pirmojo balkono 1 ir 2 eilės bei antrojo balkono 1 eilė yra riboto matomumo.
Renginio organizatorius prisiima atsakomybę dėl įvykusio renginio ir jo kokybės. Pinigai už bilietus grąžinami tik neįvykus renginiui ar nukėlus renginio datą. Platintojas veikia kaip atsiskleidęs tarpininkas. Detalią informaciją apie bilietų ir nuolaidų kuponų grąžinimus rasite "Vartotojų taisyklėse" čia.