Tommy Cash + Afterparty Art Place Autentika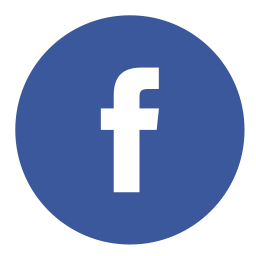 A presentation of the new album ¥€$ of Estonian rapper Tommy Cash to take place in Palladium Concert Hall on December 21
A charming provoker, an icon of a new style, an artist who can rock any audience – Estonian rapper Tommy Cash presents his new album ¥€$ to the Riga public. This will be the artist's first performance of compositions from the second collection in Riga. He easily conquers clubs and halls for 10 thousand seats. He is shocking and gives mood. His clips collect millions of views on YouTube. Over the past year, Tommy Cash has presented its show in London, Paris, Berlin, Budapest, Warsaw and Russia. These concerts attracted capacity crowds. The number of artist's fans is constantly growing.
British Q Magazine and Clash Magazine called contemporary rap artist Tommy Cash the "dark lord" of his own "postmodern myths," and his music – "motivating." New York Paper Magazine dubbed the artist "true author." Tommy also became the face of the cover of the iconic French publication Antidote. This summer, Cash took part in the Rick Owens show and on the Charlie XCX Pop2 tour. In the Dazed100 rating by popular Dazed Magazine, the rapper took 8th position in the ranking.
The ¥€$ album is a unique Tommy Cash project, which involves many artists: Boys Noize (ASAP Rocky, HEALTH, Erol Alkan), Amnesia Scanner (FKA Twigs, David Byrne), AG Cook (PC Music, Charli XCX) and Danny L Harle (Charli XCX, Caroline Polachek, Nile Rodgers).
Tommy Cash says about ¥€$: "There are many various concepts in it: both musical and ideological. And besides, this idea for ¥€$ is like "Euroz Dollaz Yeniz", a follow-on in the same direction. I use currencies' logo as my numerals. ¥€$ is ahead of its time in sound. It can wire you, it can fail to wire, but I am sure you never heard anything like that. I hope ¥€$ will blow everyone's fuse – this record is timeless, and I'm very happy of it."
The opening act is popular Riga DJ Nikolay Negorod, who will heat the public with his tracks. After the concert, an after-party is planned in the legendary ArtPlace Autentika. Everyone will be able to buy artist's merch right at the concert.
Beginning is at 20:00, entrance to the event is from 19:00.
Perkant 10 ir daugiau bilietų kreipkitės:
vipklientai@bilietai.lt
Durys atidaromos: 19:00
Renginio trukmė: 2 val.
Vaikai nemokamai neįleidžiami.
Amžiaus cenzas: N-18
Nuolaidos: netaikomos
Renginio organizatorius prisiima atsakomybę dėl įvykusio renginio ir jo kokybės. Pinigai už bilietus grąžinami tik neįvykus renginiui ar nukėlus renginio datą. Platintojas veikia kaip atsiskleidęs tarpininkas. Detalią informaciją apie bilietų ir nuolaidų kuponų grąžinimus rasite "Vartotojų taisyklėse" čia.