BALKANAKTIS! DJ SEBCAT – REBEL UP / BRUSSELS! 02.14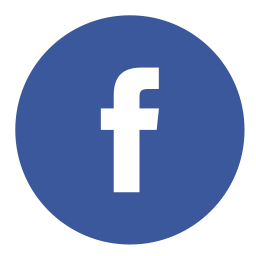 LINEUP:
DJ SEBCAT (REBEL UP) BRUSSELS / BE
BALTIC BALKAN / LT
———————————————–
DRESSCODE:
MOUSTACHE, HAT, HORSE AND GOLDEN TEETHS
DOORS: 12 Lt
DRINK: for special price!
———————————————–
Rebel Up! started early 2007 as a global music DJ & VJ collective with members from Belgium, Holland and France. The crew consists of the DJ's SebCat, Palm M & LeBlanc, the visual artist VJ M and graphic designers Jet, Ness and Nadia. We specialise in many different local music styles from all around the world, whether it be ethnic or urban music, a fusion of folk, pop and electronics. The focus is on rougher sounds, on less known, but well researched styles. Mostly grassroots, street level and dancefloor oriented, although that's not a dogma. Foremost, we are passionate lovers/collectors of all kinds of music. It all depends on the context where we play.
So this is what regularly bursts out of our speakers: coupé décalé, soukous, kwaito, South-African house, pandza, reggaeton, dembow, funana, kuduro, (digital) cumbia, bouyon, soca, (ragga) dancehall, kaseko, kawina, rumba, baile funk, coco, tecnobrega, klezmer, Balkan beats, Ankarali, turkish folk rock, chaabi, dabke, indian folkpop, bhangra, molam, luk thung, tribal guarachero, tsonga disco, shangaan, global bass etc.
A real global jukebox so to speak!
These global sounds can be brought with some interactive visuals as well, for a more contextual, colourful experience for all. Image and sound make up for a total immersive experience, a sense of being elsewhere.
Rebel Up! also organises bi-monthly fundraising nights where the profits go to humanitarian aid by supporting small projects and local NGO's in developing countries. 'Party consciously!' is the message here.
We can dj in small bars, bigger clubs and on festivals. E.g. in the past we performed on festivals like All Tomorrow 's Parties, Incubate, Sfinks, Amsterdam Roots, World Minimal Music, Kokopelli, Recyclart Holidays, Bruxelles Les Bains and Couleur Café. We have shared stages with artists/bands such as The Ex (NL), Omar Souleyman (SY), Group Doueh (WS), Konono No1 (RDC), Jagwa Music (TZ), Shangaan Electro (SA), Kumbia Queers (AR), Baba Zula (TR), Maga Bo (US/BR), Filastine (US/ ES), King Ayisoba (GH), Awesome Tapes From Africa (US), Issa Bagayoko (ML), Orchestre Tout Puissant Marcel Duchamp (CH), Ukandanz (FR/ ET), Systema Solar (CO), Uproot Andy (US), Celso Pina (MX), Toy Selectah (MX), João Brasil (BR), Super Guachin (AR), Tremor (AR), Fauna (AR), Los Siquicos Literalenos (AR), Douster (FR), El Hijo De La Cumbia (AR), DJ BBrave (US/ GH), DJ Edgar (BR), DJ Tudo (BR), Chief Boima (US), La Makina Del Caribe (CO), Chico Correa Pocket Band (BR), Russo Passapusso (BR), Hayanlar Alemi (TR), Sabbo (IS), Les Tambours du Burundi (BU), Baloji (BE/RDC), Jupiter & Ma Shi Fai (BE), Maguaré (BE/CO), Samba Django (SE), Manou Gallo (CIV) and many more!
Check website:
www.rebelup.org
Check mix tapes:
www.mixcloud.com/Rebel_Uppa www.mixcloud.com/tsc
Remixes and edits:
www.soundcloud.com/rebeluppa